First thing you notice when you land in Delhi is the heat from the airport. Even if outside the temperatures are low, inside the airport you can barely breath. Also, I think New Delhi airport is the first one that I've been to that has the floors covered with carpet. I landed at 1am, after a very long flight and a 4 hours stop over in Vienna where I have met my friend Christina for a coffee. From the moment I got off the plane to the moment I actually got out of the airport an hour passed. The immigration process is very slow and Indians don't seem to be in a hurry to let you inside their country without asking you a mountain of questions first. Sandeep was waiting for me at the airport and by the time we actually got to his house it was already 3am.
Prepare your trip to India with the Lonely Planet guides:
[showad block=11]
I arrived in Delhi a few days before my trip started, with 2 bags full with toys for some poor children. Sandeep found a school principal that was willing to let us go into the slum and give away the toys, books and sweets so we met him on Saturday to discuss the details. His house was pretty impressive, compared to what I have experienced in India so far. He had a lot of people working there for him, from simple servants to cooks, security guards and chauffeurs. He was an old man that was speaking with a lot of wisdom words and proverbs. From what I understood, as he talked half English and half Hindi, he was the owner of a company that was making airplane compasses and he used to be a pilot instructor in his youth. He was taking care of two schools in a slum of Delhi, where he provided children between 3 and 5 years old with school supplies and breakfast every day so that they develop a habit of going to school every day.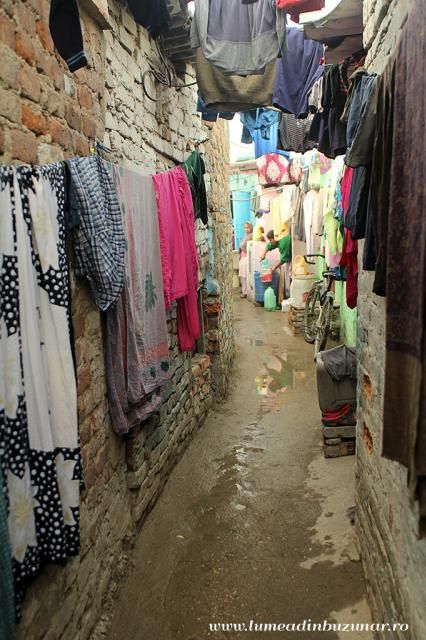 But I never imagined how these schools looked like… I got out of the car in the middle of a muddy road, with no asphalt, surrounded by people staring at me, animals and a lot of dirt. We made our way up to the school following a narrow path between brick constructions (which can't be called homes). After turning a few corners and getting completely lost, I could hear children's voices, singing. And then I've seen them… about 25 souls crammed inside two 4 square meters rooms, singing a patriotic Indian song. I could barely stop my tears… The news that I was there traveled fast in the slam and suddenly we got surrounded with people and children. I asked who are the hardest working students and I gave them the biggest toys. I could read amazement and curiosity on their faces, it was like some of them were even afraid to smile, maybe thinking that I might take them away. These children are so poor that maybe they have never seen a toy in their entire life.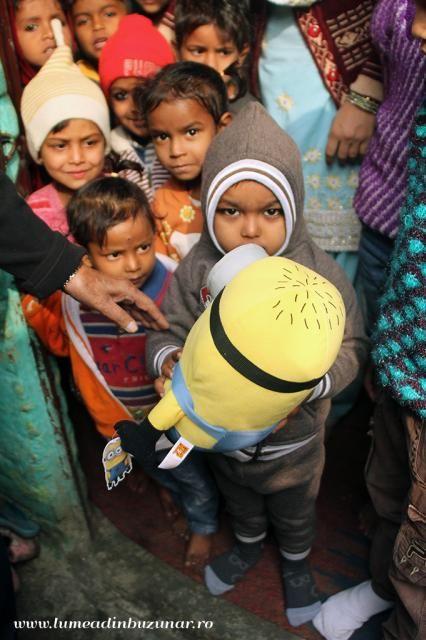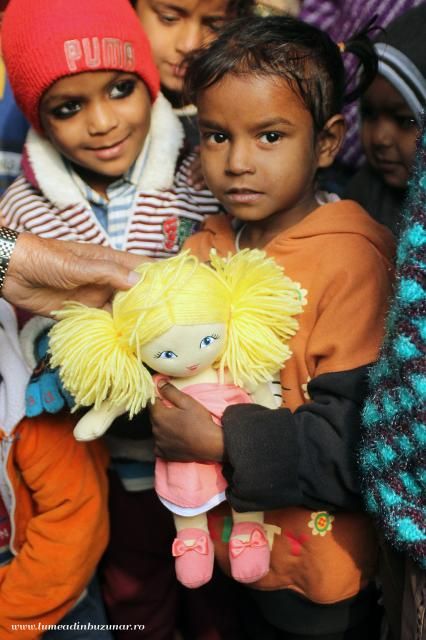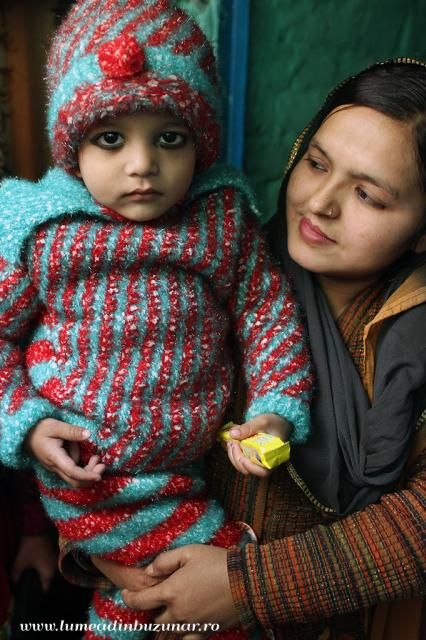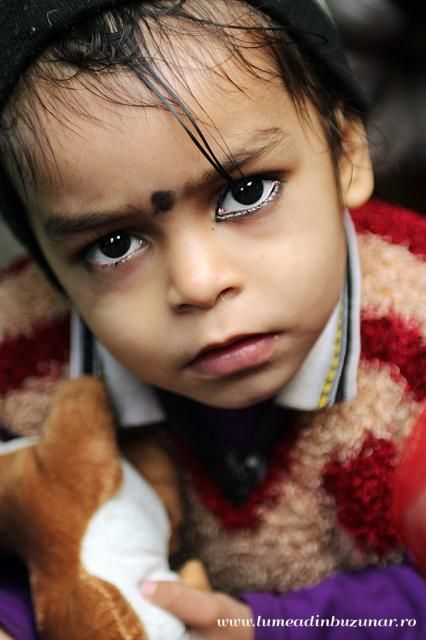 I am still thinking about those children and about the fact that most of them don't have any chance of getting out of the slum…
Later that day we ordered two big pots of rice and went to give it away to the homeless people and children from the area. Again, this was a heart breaking experience because those children were laughing and playing around, they were trying to talk to me. Some of them were fascinated by my camera and couldn't stop posing. I didn't feel scared, not even when they literally buried me inside them because they wanted to see the pictures. It was such an amazing experience to meet this wonderful children!