The night train to Bikaner wasn't that bad at all. I actually managed to get some sleep even if I was a bit cold. We arrived in Bikaner early in the morning and went straight to the hotel to leave our bags and freshen up. The hotel was simply an architectural jewel, a haveli belonging to the Prime Minister of Bikaner from 1916, Maharaj Bhairon Singh Ji. The property was transformed into a unique heritage hotel and it's run by Maharaj Bhairon Singh Ji descendents.
Prepare your trip to India with the Lonely Planet guides. Click on the photos see the more details:
[showad block=11]
We had breakfast and before noon we boarded 2 jeeps and headed for the outskirts of Bikaner, where our desert overnight adventure would start. On the way there our driver managed to hit two cows mating in the middle of the street. That was quite a sight. Then, right after we entered the village, I could see another cow stealing food from inside a shop. A thing to mention about India's roads is that except the so called highway maybe, there are cows running free everywhere, so seeing them in the middle of the road is something normal.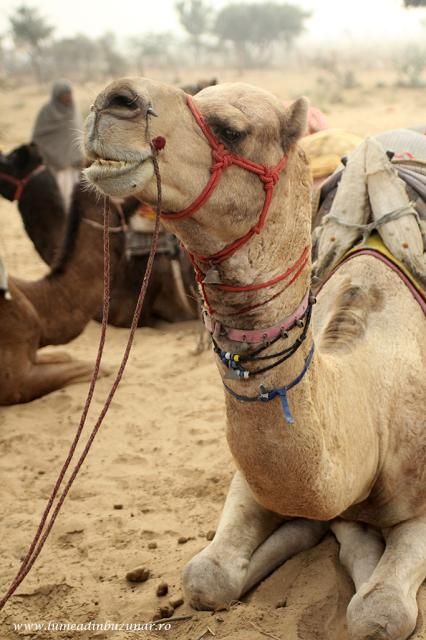 Once we got to the village I met Raj, the creamy colored camel that was my ride for the day. Now let me tell you, it might seem easy but riding a camel for 4 hours it not at all comfortable for your knees and bum. But it was a lot of fun.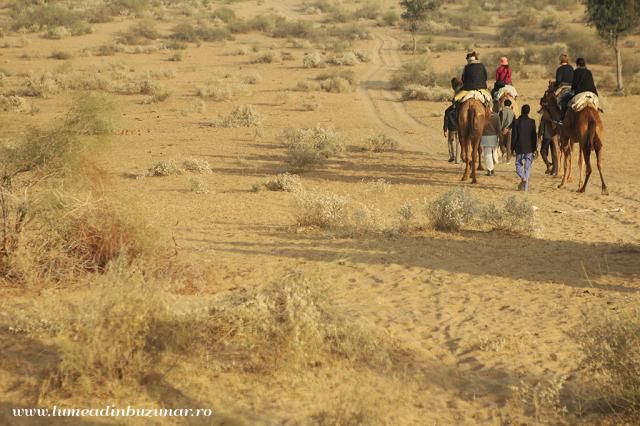 Half way we stopped for a "home-cooked" delicious lunch and a couple of beers before heading further to our camp. The camels seemed to enjoy rolling in the sand, under our amusement.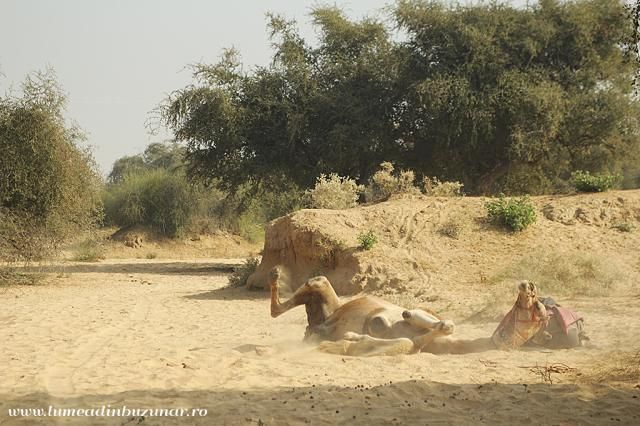 We reached our camp just before sunset so we enjoyed a nice cup of masala chai sitting on top of a dune and watching how the sun was going down. With the sun, also the warm weather went away and it was replaced by a freezing cold. We had dinner and then gathered around a big camp fire, singing and dancing when our hosts entertained us with traditional Indian music. At midnight Cleo, our guide, came out with a cake! In the middle of the desert, in India, we had Christmas cake! It was awesome!
Inside my sleeping bag, covered with a thick blanket, the night wasn't that bad in the tent I shared with Emily. The next morning, when i got out of the tent, the fog was so deep that I couldn't see where the bonfire was, where we had a yummy omelet for breakfast. And masala chai, of course, this delicious sweet potion (ginger spiced tea) that got us going throughout the Indian cold. On our way back to Bikaner we spotted wild antelopes and some sort of desert rats, which was pretty cool.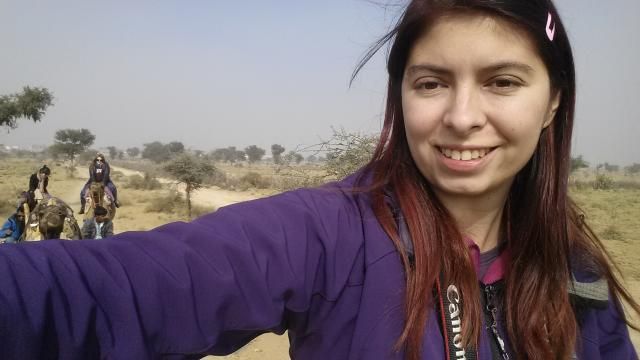 We returned to Bhairon Villas to enjoy the rest of the afternoon, before going to the rat temple, a high rated attraction situated at 30 km of the city (that's over 1.5 hours by car). Even if not a touristic attraction, I have to show and tell you about our amazing hotel, which looks like a proper museum. Each room is colorful and decorated different and the furniture is actually antique. The gardens are amazing, they have flower filled fountains, they even have singing birds. But I'll let the pictures do the talking: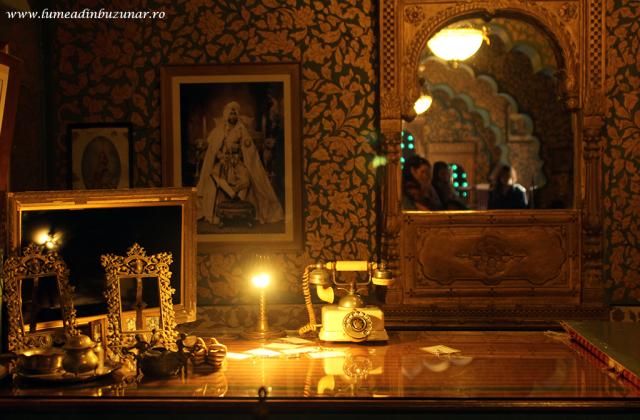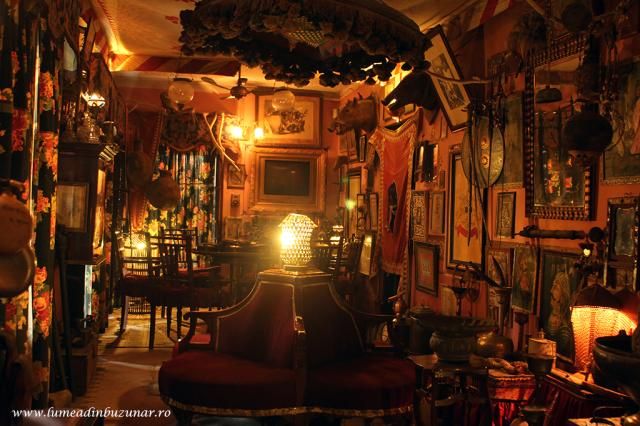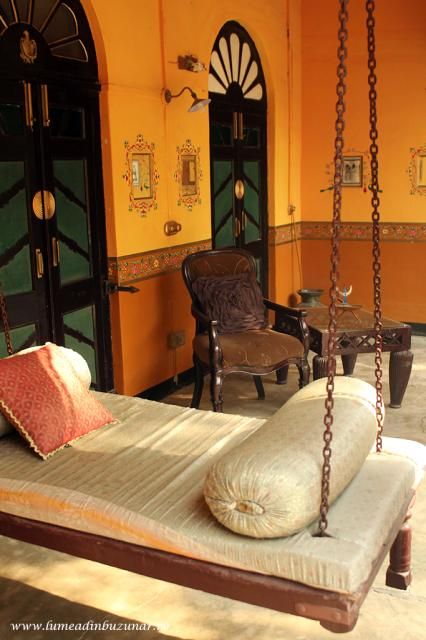 Together with three girls from my tour we ventured on the streets of Bikaner for a couple of hours. The highlight of the trip was a dentist on the side of the road that had very old pliers and a big collection of teeth on a blanket in front of him. Later that afternoon he had dinner at another beautiful haveli, before heading to the rat temple.
The rat temple, or Karni Mata Temple is famous for the approximately 20,000 black rats that live inside and people come from all over to country to worship them.
Being a temple, you have to take your shoes off. The feeling of a furry rodent going over your foot is bizarre at least. But the legend says that if you see a white rat you will be lucky, as there are only a few wondering about. And guess what color was the first rat I've seen: white! 🙂